Our Nationwide Warranty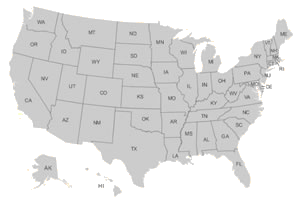 GUARANTEE When you have service and repairs performed at
D&M AUTOMOTIVE, you're covered by a Nationwide Warranty. Our Nationwide Warranty program covers most parts and labor for 12 months or 12,000 miles / 20,000 kilometers, which ever comes first. You can travel with peace of mind knowing you a covered regardless where you go in the U.S.
Contact a D&M AUTOMOTIVE service member for complete warranty coverage information. Or in the event you need assistance on a warranty related repair when traveling beyond 25 miles / 40 kilometers from the original service facility, simply call the toll-free number (800)457-0019 which can be found on your invoice.
The warranty program administrator will direct you to the nearest in-network service facility to handle the warranty related repair. The D&M AUTOMOTIVE Nationwide Warranty reaches across North America providing vehicle protection on qualifying service and repairs for 12-months/12,000 miles/40 kilometers which ever comes first. Under this program you are protected when traveling beyond 25-miles/40 kilometers from our service facility.
Code of Ethics:
Recommend corrective and maintenance services
Explain to the customer which of these is required now to correct existing problems and which are for preventive maintenance.
Offer customers a price estimate for work to be performed.
Obtain prior authorization for all work done, in writing or by other means satisfactory to the customer.
Make every effort to keep the customer informed about appointments and completion deadlines.
Furnish an itemized invoice for parts and services, priced fairly, which clearly identifies any used or remanufactured parts.
Replaced parts may be inspected upon request.
Furnish or post copies of any warranties covering parts or service.
Use quality auto parts, guaranteed coast to coast.
Provide and honor manufacturer warranties.
Exercise reasonable care for the customer's property while it is being serviced.
Make every effort to fix the customer's vehicle right the "first time".
Maintain a system for fair settlement of customer's complaints.
Cooperate with established consumer complaint mediation activities.
Uphold the high standards of the profession and seek to correct any or all abuses within the automotive industry.